Chcete kúpiť nehnuteľnosť? Oplatí sa počkať alebo už cena lepšia nebude?
09/05/2020
komentáre 1 174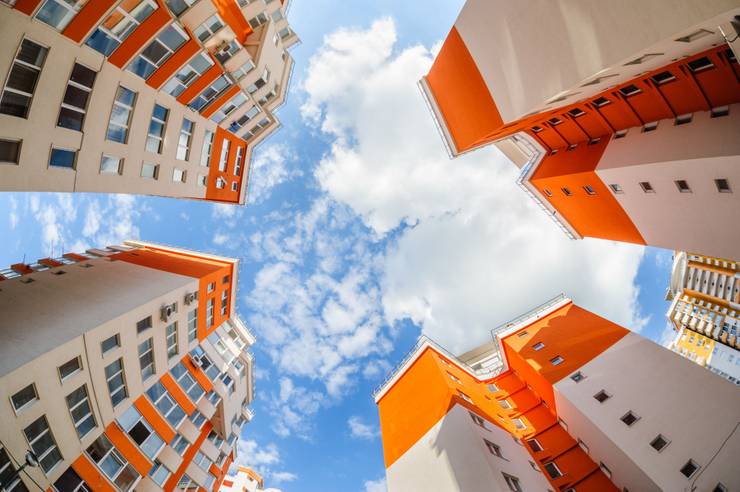 Prepad ekonomiky zavinenej korona krízou je evidentný. Zatiaľ nie je možné vidieť všetky jej dôsledky, avšak je viac ako isté, že sa dotkne mnohých odvetví na trhu. Preto môže zamávať aj nehnuteľnosťami.
Zopakuje sa kríza z roku 2008?
Finanční analytici sa v názoroch líšia. Jeden tábor predpokladá, že po uvoľnení opatrení sa ekonomika zotaví veľmi rýchlo. Druhý tábor zastáva názor, že pôjde o krízu ešte väčšiu ako v roku 2008. Čo sa však týka realít, kríza nebude kopírovať trend spred dvanástich rokov. Vtedy totiž vo viacerých krajinách praskla realitná bublina. To sa v súčasnosti nestalo. Ešte v auguste minulého roka sa totiž generálny riaditeľ Across Private Investments Maroš Ďurik vyjadril, že napriek tomu, že ceny nehnuteľností rastú z roka na rok, realitná bublina pravdepodobne nepraskne tak skoro.
Za krízou v roku 2020 stojí úplne iný dôvod, ako vysoké ceny nehnuteľností. Avšak to neznamená, že kríza realitným trhom neotrasie. Je však možné, že cenové zemetrasenie nebude plošné a niektoré nehnuteľnosti môžu paradoxne cenovo narásť.
Ceny zatiaľ neklesajú
Podľa zistení Národne asociácie realitných kancelárií Slovenska (NARKS) ceny nehnuteľností na trhu v 1. kvartáli 2020 rástli a súčasná pandemická situácia sa zatiaľ neprejavila. Čo sa však prejavilo je utlmenie života na realitnom trhu. "Situácia okolo pandémie koronavírusu spôsobila na trhu s nehnuteľnosťami pokles aktivít, či už medzi kupujúcimi, ale aj medzi predávajúcimi," hovorí zo skúsenosti realitný maklér Tomáš Sedlický.
Čo sa bude diať na trhu ukáže máj, keďže na Slovensku je už od 22. apríla opäť možná činnosť realitných kancelárií. Tu sa ukáže záujem o predaj, ale aj kúpu nového bývania. Mnoho ľudí však namiesto rozhodovania aktuálne volí vyčkávací prístup. Aj preto sa budúcnosť na trhu predpokladá ťažšie. Tak isto aj nová situácia mnohých rodín môže priniesť pre realitný trh nové výzvy.
"Budúci vývoj realitného trhu bude záležať od schopnosti globálnej a slovenskej ekonomiky vyrovnať sa s touto situáciou. Uzatvorenie rodín v ich domovoch však preverí nielen schopnosť spolužitia, ale poukáže na potrebu priestoru a kvality bývania. Môže mať vplyv na vývoj preferencií pri výbere bývania v budúcnosti," vyslovil prognózu Martin Lazík, analytik NARKS.
Do hry vstúpi (ne)zamestnanosť
Uplynulý vývoj na realitnom trhu Slovenska jasne ukázal spojitosť zvyšujúcej sa zamestnanosti s rastom cien nehnuteľností. Ceny totiž dlhodobo rástli v Bratislave, ale aj v mestách, kde sa začal rozvíjať hlavne automobilový priemysel. Ten je teraz ohrozený. Predaje automobilov klesli o viac ako 50 %, mnohé automobilky uvažujú o optimalizácii. Národná banka Slovenska na konci marca zverejnila predikciu ekonomického vývoja na Slovensku, ktorá predpokladá, že výkonnosť ekonomiky sa v roku 2020 zníži o 4,5 % až 9,4 %.
Rovnako NBS počíta s tým, že v závislosti od vývoja by o prácu mohlo prísť 75 000 až 130 000 zamestnancov. Pokles zamestnanosti tak prirodzene vyvolá aj pokles záujmu o kúpu nehnuteľností, čo bude tlačiť ceny dole. Rovnako so stúpajúcou nezamestnanosťou môže prísť k obmedzeniu poskytovania hypoték bankami, čo by opäť mohlo stáť za poklesom dopytu a tým aj cien.
S reštrikciami sa prirodzene utlmil nielen rozvoj zamestnanosti, ale aj podnikateľská činnosť. Kúpa a či prenájom komerčných nehnuteľností tak okamžite stratili na atraktivite. "Pri komerčných nehnuteľnostiach, už evidujem pokles záujmu," hovorí Sedlický. Preto aj vývoj na realitnom trhu komerčných nehnuteľností aj tých na bývanie, bude záležať od rýchlosti zvládnutia pandémie a celkových čísel nezamestnanosti. Treba však počítať s nepriamou úmernosťou. Čím viac nezamestnaných, tým môžu ceny strmšie klesať. Ako v komerčných, tak nekomerčných stavbách.
Vyjdú aj noví víťazi
Ak sa pozeráme na ohrozené bývanie práve v mestách, kde môže prísť k útlmu zamestnanosti, tak je možné počítať s nárastom iného typu nehnuteľností, ktorý sa stane vyhľadávanejším.
"Začínam registrovať zvýšený záujem kupujúcich o rekreačné nehnuteľností, ako chaty, chalupy, rodinné domy a pozemky," hovorí Sedlický.
Aj podľa predbežných výsledkov prebiehajúceho prieskumu spoločnosti Colliers zostáva apetít investorov naďalej veľký, zostáva aj dostatočný objem kapitálu investovanie a mohol by sa potenciálne zvyšovať. Mnohí investori však pozastavia rozhodnutia na niekoľko týždňov, kým sa situácia nevyjasní, najmä čo sa týka financovania, ohodnocovania nehnuteľností a schopnosti fyzicky si prezrieť potenciálne príležitosti.
Snaha investovať do realít tak nemá klesajúci charakter. Avšak môže sa typovo zmeniť obraz trhu a vyhľadávanými nehnuteľnosťami sa stane iný typ, ako to bolo doposiaľ. S tým bude súvisieť aj pokles ceny v jednom segmente trhu a nárast v inom.
"Určite do budúcna korona kríza zmení správanie klientov aj vo vzťahu k nehnuteľnostiam, takže môže byť, že dovolenkové nehnuteľnosti na Slovensku budú mať zvýšený dopyt," uviedol Ján Palenčár, prezident NARKS.
Hoci sa teda nedá predpokladať jasný vývoj na realitnom trhu, z analýz aj vyjadrení odborníkov vyplýva, že k poklesu cien na trhu prísť môže. Nebude však spôsobený prasknutím realitnej bubliny, ale pôjde o prirodzený dôsledok poklesu ekonomiky, ktorý sa odrazí aj na trhu s realitami. Nezdá sa však, že by reality boli v kríze najviac porazeným hráčom. Naopak, mnoho nehnuteľností môže svoju cenu zvýšiť vzhľadom na nové trendy v spoločnosti.
[finance.sk; 29/04/2020; 29.04.2020 | Marek Mittaš, Finance.sk ; Zaradenie: finance.sk]