Nehnuteľnosť je stávka na istotu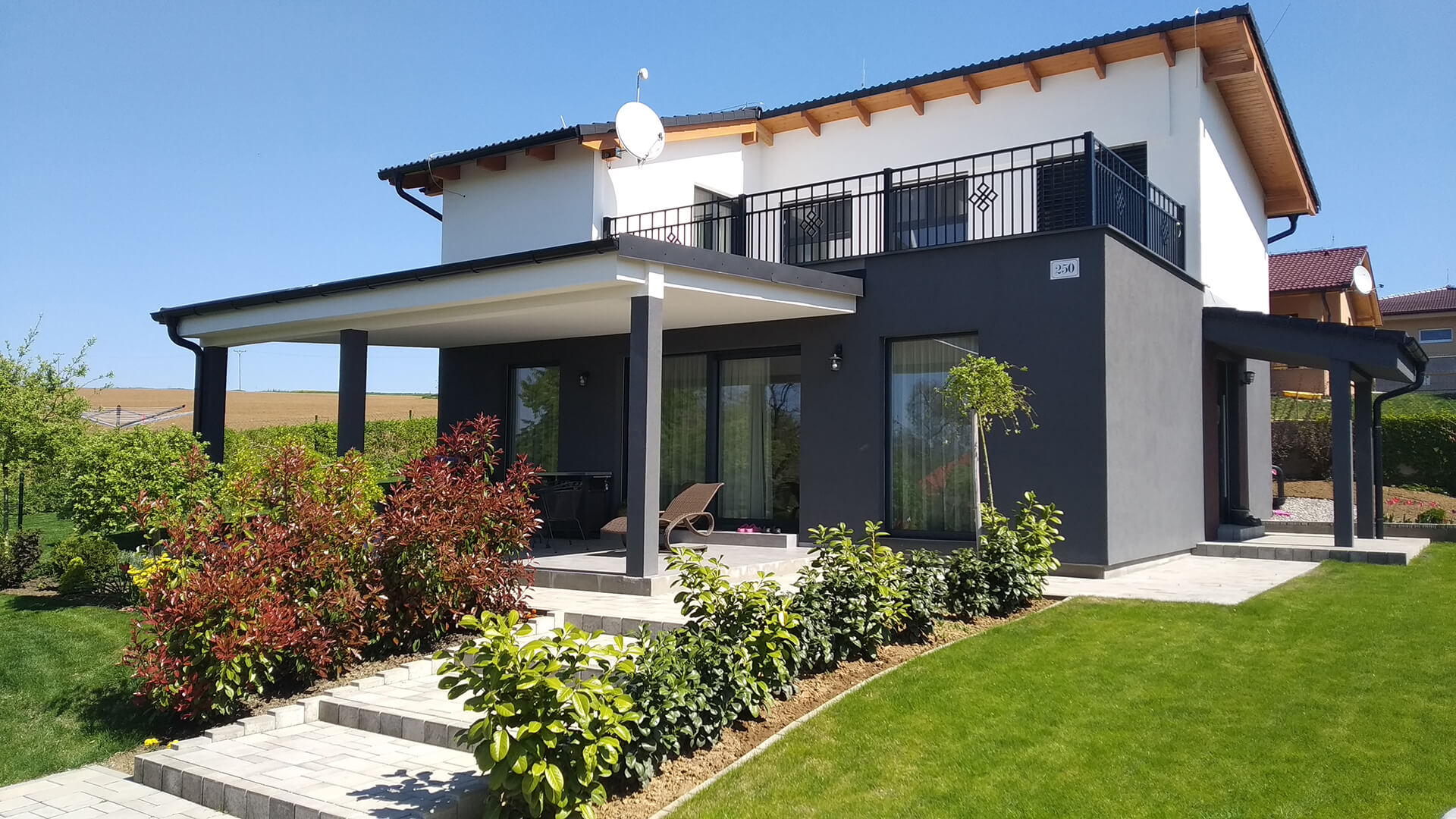 ANALÝZA TRHU
Komerčné nehnuteľnosti stále prinášajú atraktívne zhodnotenie kapitálu. Aj keď v súčasnosti prevláda v investovaní do realít opatrnosť, nie je dôvod, aby sa obchodovanie s nimi zastavilo.
Pandémia koronavírusu ovplyvňuje všetky podnikateľské aktivity a realitný trh nie je výnimkou, hoci najviac zasiahnuté je cestovanie a maloobchod. "Súčasná situácia má dva aspekty, a to zdravotný a ekonomický, ktoré idú proti sebe. Očakávame, že sa postupne po upokojení zdravotnej situácie bude klásť väčší dôraz na skoré oživenie ekonomiky," hovorí Peter Nitschneider, Country Manager JLL.
Nové príležitosti a technológie
Ako každá zmena na trhu, aj pandémia spôsobuje okrem množstva negatív aj vznik nových príležitostí. Podľa odborníka sa dá očakávať, že súčasná kríza posilní uplatňovanie technológií, ktoré aj realitný trh posunú ďalej. "Prenajímatelia sa budú prispôsobovať situácii, to bude viesť k zavádzaniu nových technológií do komerčných nehnuteľností.
Budú to opatrenia na zlepšenie alebo ochranu verejného zdravia, novými online technológiami môžu zabrániť vstupu ľudí so zvýšenou telesnou teplotou do budov, alebo zmenia využívanie niektorých zariadení v budove na bezdotykové či posilnia digitálne systémy riadenia budov," objasňuje Peter Nitschneider.
V investovaní do nehnuteľností podľa neho v súčasnosti prevláda opatrnosť, keďže dnes nik nevie povedať ako dlho bude táto situácia trvať. "Z dlhodobejšieho pohľadu nevidíme dôvod, prečo by sa obchodovanie s nehnuteľnosťami malo zastaviť či obmedziť, keďže v porovnaní s ostatnými príležitosťami komerčné nehnuteľnosti stále prinášajú atraktívne zhodnotenie kapitálu."
Väčšina investičných fondov (fond manažérov) sa dnes zaoberá operatívou a aktívnou správou ich súčasného portfólia nehnuteľností a pripravuje sa na alokovanie kapitálu pre potenciálne budúce investície, aby boli pripravení na nové príležitosti, ktoré prídu na trh.
Hodnota komerčných nehnuteľností
Na otázku, ako hodnotu komerčných nehnuteľností ovplyvnia zatvorené obchody a neplatiaci nájomcovia, neexistuje jednoduchá odpoveď. "Tržby, ktoré maloobchodníci nevygenerovali z dôvodu uzavretia prevádzok, sú navždy stratené. V maloobchode neexistuje odložená spotreba, ako napríklad pri automobilom či bytovom sektore," upozorňuje Peter Nitschneider a dodáva, že vo všeobecnosti výpadok z nájmu znižuje hodnotu komerčných nehnuteľností.
Na druhej strane tento výpadok nebude navždy. Preto bude veľa závisieť od toho, ako dlho bude trvať súčasný lockdown a akú podporu získajú maloobchodníci, aby prežili toto obdobie bez tržieb.
"Čo sa týka situácie v developmente, očakávame, že rozostavané projekty sa dokončia, dá sa očakávať, že nastanú situácie, že sa výstavba natiahne z dôvodu chýbajúcich dodávok či kvôli výpadku pracovnej sily," komentuje situáciu odborník JLL. Plánované projekty podľa neho pravdepodobne počkajú, kým sa situácia s epidémiou a jej možným návratom nevyjasní a následne sa rozbehnú.
"Veľa bude závisieť aj od možnosti bánk financovať nové projekty, keďže dnes sú banky skôr nastavené v servisných modeloch," dodáva Peter Nitschneider. Záujem ľudí o vlastné bývanie zatlačili do úzadia iné starosti.
"Je logické, že dopyt po nehnuteľnostiach na určité obdobie klesne. Na to sa treba pripraviť. Niektorí klienti si kúpu možno rozmyslia, zostanú ešte bývať v "mama hoteli" alebo v prenájme – to sú tie odložené rozhodnutia," hovorí Mario Glos, viceprezident NARKS, CEO realitnej skupiny MGM. Ak sa nám podarí s touto situáciou vyrovnať rýchlo, nepredpokladá, že to bude mať dlhodobejší vplyv na rezidenčný, ako aj na trh s komerčnými nehnuteľnosťami.
Realitný trh a investičné byty
Podľa neho sú byty stále dobrou voľbou na investovanie. "Pozrite sa na historický vývoj cien nehnuteľností na Slovensku od roku 1997. To je obdobie, od ktorého fungujeme a máme k tomu dáta. Napriek akýmkoľvek krízam, vládam a situáciám, ktoré sme zažili, je dlhodobý priemerný rast cien na úrovni šesť percent ročne," vyčísľuje Mario Glos.
Jednoizbový byt v Žiline podľa neho sa pred desiatimi rokmi pohyboval na úrovni 42-tisíc eur. Dnes ten istý byt, hoci je o desať rokov starší, stojí 82-tisíc. To je takmer stopercentný nárast ceny za desať rokov. "Zhodnotenie je teda na úrovni desať percent ročne, a to nerátame ďalší príjem plynúci z prenájmu. A medzi týmto obdobím tu bola veľká hospodárska kríza, ktorú sme cítili šesť rokov. V dlhodobejšom časovom horizonte je investícia do správnej nehnuteľnosti stávka na istotu," tvrdí odborník na reality.
Odklad splátok
Majiteľov investičných bytov však môžu zastihnúť problémy, že nájomcovia nebudú mať financie na platenie prenájmu v dôsledku výpadku príjmov z podnikania či straty zamestnania. Aké riešenie existuje v tomto prípade? "Myslíme si, že aj majitelia investičných bytov využijú odklad splátok istiny a úroku v prípade výpadku príjmu – nájmu z nehnuteľnosti na obdobie deväť mesiacov. To im poskytne primeraný čas na reprenájom alebo na reštrukturalizáciu portfólia či úverov," uzatvára Peter Nitschneider.
Možnosť odkladu splátok hypotekárnych a spotrebných úverov na obdobie maximálne deväť mesiacov bude vedieť napomôcť situácii v rezidenčnom sektore až do momentu vyjasnenia situácie s vírusom.
Očakáva sa, že rozostavané projekty sa dokončia, aj keď sa výstavba natiahne z dôvodu chýbajúcich dodávok či výpadku pracovnej sily.
[HN; 77/2020; 22/04/2020; s.: 13; Marta Svítková ; Zaradenie: REALITY]